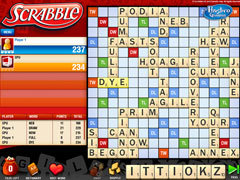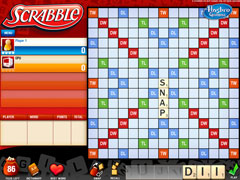 Game Description
The fantastically fun crossword game is now specially designed for your PC. Build words using letter tiles and enjoy quick, easy-to-learn controls and fantastic features. Play solo, compete with the computer, or challenge up to three friends in a Hot Seat challenge. Choose from a variety of game styles. Adjust the difficulty level when you play the computer. Track your best words and top scores, and chart your progress to become the best SCRABBLE player you can be.

Features:
-Enjoy all the fun of SCRABBLE right on your PC
-Play solo, compete against the computer, or challenge friends to Hot Seat action
-Adjust difficulty levels and game styles to suit your skills
-View your stats, including best words, top scores and more
-Learn to play quickly and easily with helpful game tips

©2013 Electronic Arts Inc. PopCap is a trademark of Electronic Arts Inc. HASBRO and its logo, SCRABBLE, the associated logo, the design of the distinctive SCRABBLE brand game board, and the distinctive letter tile designs are trademarks of Hasbro in the United States and Canada and are used with permission. ©2013 Hasbro. All rights reserved. All other trademarks are the property of their respective owners.
Most Recent Reviews No user reviews exist yet for this game. Download now and be the first to let us know what you think!